Double Traffic Guardrail
Aotons double traffic guardrail effectively isolates mobile vehicles in the plant area, avoids direct collision, and protects enterprise personnel, equipment, assets, and profits. According to the impact test, it can resist the impact of a 6-ton forklift at the speed of 9km/h without damage.
Armorflex material was carefully selected, studied, and tested by our R&D department and external bodies to achieve the parameters of excellence that distinguish it from other plastics, offering high visibility in the workplace, and maximum resistance to various types of impact.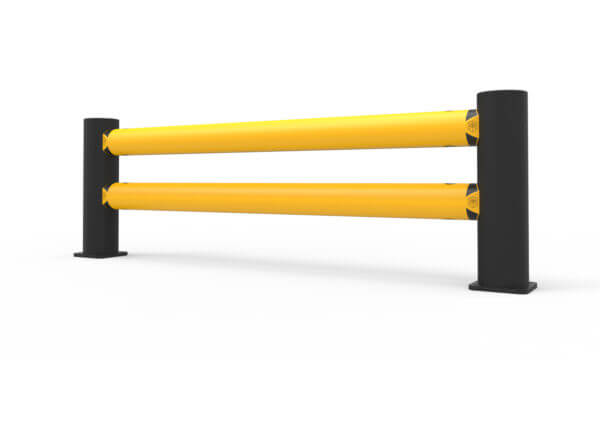 Double Traffic Guardrail Tech Data